Antonia Karamatskou (29) and Diana Monteiro (26) have equally convinced the interdisciplinary selection committee of six. Therefore, the Louise Johnson Fellowship 2015 goes to two candidates at the same time. This approach matches the fellowship's aim to support excellent young female researchers in kicking off their scientific career as independent researchers.
Antonia Karamatskou did her PhD thesis with Prof. Robin Santra. During the time of the Louise-Johnson fellowship Antonia Karamatskou will work with Dr. Orioll Vendrell-Romagosa's group, where she is going to perform theoretical research on the superconductivity of fullerides. She will study the electronic properties of the alkali-doped  C60-molecule employing molecular dynamics methods and analyze the importance of electron correlation effects that might lead to superconductivity.
Working in the field of structural molecular biology, Diana Monteiro receives her PhD from the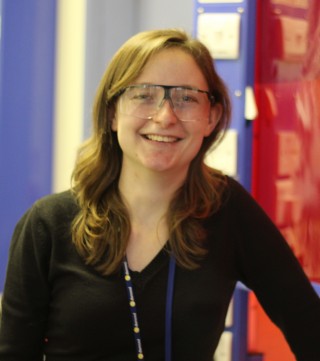 University of Leeds. In a joint project with Prof. Henning Tidow and Prof. Martin Trebbin, she will be developing new methods for time-resolved biophysical studies with the aim of watching proteins function in real time. Ms. Monteiro will be designing and building microfluidic devices for time-resolved small angle X-ray scattering (SAXS) experiments as well as continue to develop photochemical tools to trigger protein function in crystals for X-ray diffraction studies.
The Louise Johnson Fellowship 2015 enables both Postdocs to conduct their research at CUI for two years. Both of them convinced with their scientific profile, their scientific vision and their professionalism. The selection-committee's decision to award two fellowships is due to the great scientific potential of Ms. Karamatskou and Ms. Monteiro. "CUI was capable to react to this inviting situation. We are able to promote two promising scientific personalities and their careers, and furthermore, two of CUI's young research groups are supported by excellent new Womanpower", says Equal Opportunity Officer Marie Lutz. The diverse scientific background of both fellows matches CUI's interdisciplinarity. Antonia Karamatskou and Diana Monteiro will join CUI in late fall 2015.